PONGAL CELEBRATIONS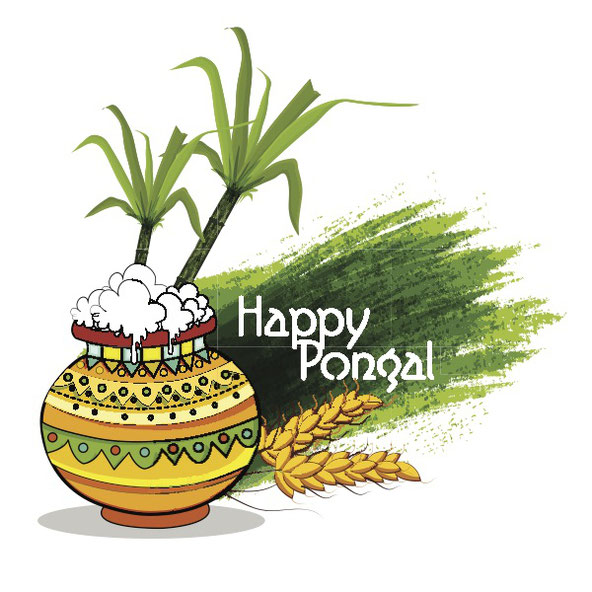 Happy Pongal to all the readers of this blog!
Pongal is usually associated with Thanksgiving. While it is true that Pongal is celebrated before the winter harvest in South India, there is much more meaning to this festival celebrated throughout India and also known as Makara Sankranthi among the Indian population. 
The word 'Pongal' has its origin in the word 'ponga' which means to boil, or to overflow in abundance. For something to get boiled we need fire or heat. The SUN represents that fire reaching out to the EARTH which overflows with abundance of life as a consequence thereof. The Sun and the Earth are the main agents in this wonderful play called creation which brings forth all kinds of life in the kingdoms of plants, animals, and minerals. 
Pongal is usually celebrated from 14th to the 16th of January.  It marks the beginning of Uttarayana which means that the sun starts its northward course again leading to longer days and shorter nights. In the Hindu calendar, this period is called Uttarayana, the upward path to more light and warmth. Yogis and spiritual aspirants in India and other places in the world prefer this period for auspicious actions and spiritual practices. 
Pongal celebrates life from its source to all its forms on the earth. No sun no life. On Surya Pongal, the first day of Pongal dedicated to the Sun-God, people offer vegetables and fruits, milk and grains, as well as boiling rice under the open sun. We offer our gratitude to our parents, Father Sun and Mother Earth. The Sun as the father of life and the Earth as the mother of life are giving us innumerable things for proper living of mankind.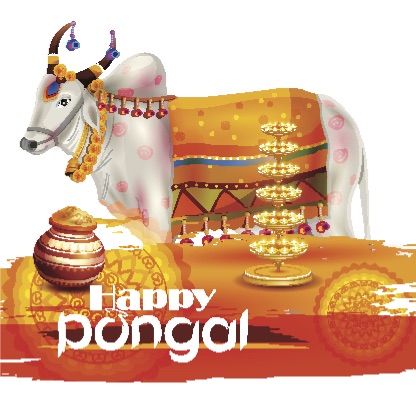 On the second day called Mattupongal (Cow Pongal) we worship the cows. Not too long ago the cows were essential work forces for all farmers. We bathe and decorate them, we cook rice and feed them with extra love and care to offer our gratitude for their service to humanity. 
The third day of Pongal is dedicated to all the farmers, the agents of bringing forth and refining food from the earth. 
With these contemplations about our natural parents and the secret of life they bring forth, we wish you wonderful Pongal celebrations in the midst of your family and friends!